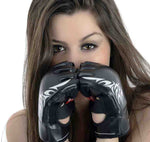 Palladium! This lovely silvery white metal was discovered in 1803 by William Hyde Wollaston and can be found in Australia, Africa, Canada, South and North America.
Palladium is a rare, precious metal. It is a naturally silver-white metal that requires no plating, resists tarnish and is hypo allergic. An added bonus, palladium is less dense than platinum; it is strong and polishes to a beautiful bright silvery white. Palladium, because it is lighter in weight, makes it possible to design large pieces of jewelry that are comfortable to wear.
 I have often spoken of my love for 22kt gold, the beautiful buttery yellow color makes me feel like I am a king. The luxurious silver white polish of Palladium however, has sparkled its way into my heart. Whether the metal is coupled with diamonds, pearls, gemstones, or left to itself, it is sure to captivate you as well.
 If you are looking for jewelry that remains in the noble metal grouping, but are finding the cost of gold and platinum difficult, I highly recommend 950 Palladium—it is Tough, it is Sexy and certainly will place you ahead of your contemporaries.